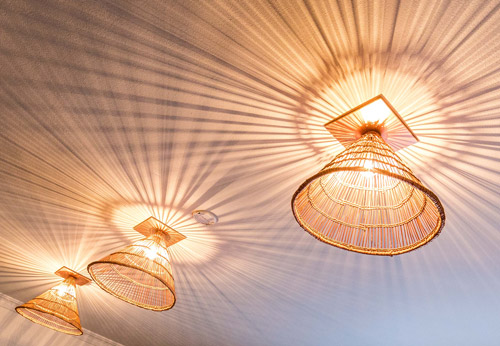 EVERY PROJECT BECOMES UNIQUE
AATelier makes every effort to design, build and fit out your living or working space, taking into considerations functional and visual quality.
From simple coaching to complete realization, we provide you our expertise.
We create authentic and different places associated with technical ingenuity.
Our creations
AATELIER IS MULTI-MODE,
MULTI-TENDENCY
Our partners are all certified professionals
Architectural consulting
We find what best suits the client's personality and requirements while being the most efficient in relation to the location and architecture of the building
Deposit of building permits
Deposit of building permits
Package for obtaining the permit: creation of plans, 3D, photos on site, cadastre, appointment with urban planning department and all necessary administrative procedures (up to 170 m2)
Interior layouts
Proposal for an ambience board, creation of perspectives / 3D, choice of colours, textures and furniture. We take care of ordering, reception and installation
Creation of plans
We create your CAO/DAO, 3D computer plans, perspective, sketches and various technical plans
Construction
Construction of small carpentry, joinery, decorative plaster, painting, parquet, wood and plaster partitions
Follow-up work
We are the intermediary between the customer and the companies, and we ensure the respect of the quality, the cost and the deadline
Furniture design
We are designers of furniture: tables, bookshelves, lighting, wardrobes, beds, bathroom furniture, etc...
AATELIER
Our team of professionals is ready to meet all your challenges.
Theo is at your disposal for all your requests and will bring his experience and his technique to successfully achieve your projects
THEO COUTTET
Studied Building and Public Works in Lyon
In the construction field since he was 16 years old, especially the joinery.
Previously construction project manager in Geneva (Switzerland)

François Bloch
2023-09-17
Excellent professionnel réalisant un travail à la hauteur de nos espérances. J'ai particulièrement apprécié la qualité de la relation client : écoute, réactivité et bonne humeur . Je recommande vivement l'Aatelier et son patron , Theo Couttet

Travaux de rénovation très professionnel ! J'avais commencé les rénovations moi-même, puis j'ai fait appel à AAtelier pour m'aider à terminer mon projet. Rapide, efface, sympathique et très pro avec de super finitions ce qui n'est pas facile à trouver. Très tres content du service et j'espère que nous pourrons retravailler ensemble. Je recommande !

Rénovation complète de 2 salle de bain dans un chalet de montagne, très beau résultat, travail sérieux et de qualité..

Excellent professionnel: les devis et les délais sont respectés. Le chantier est suivit avec rigueur et n'étant pas sur place, j'ai apprécié avoir été informé régulièrement de l'avancé des travaux. Equipe à recommander.

Marie laure Jacquot
2023-08-08
Très bons conseils, disponibilité et écoute.Le chantier s'est bien déroulé et nous sommes très satisfaits du résultat. Réactivité pour prendre en compte nos demandes. Nous recommandons.

Nous avons confié la rénovation totale de notre appartement à Chamonix aux équipes de Theo Couttet. ( plan, démolition, électricité, plomberie plateries peintures, huisseries, sol, menuiseries, cuisine) Nous sommes enchantés du résultat! Les travaux ont été parfaitement suivis et réalisés. Le timing respecté, le budget maîtrisé. Nous étions à distance, la communication avec Theo a été excellente du début jusqu'à la fin. Ecoute, disponibilité, propositions de solutions, réactivité. Un immense merci à Theo Couttet et ses équipes que nous conseillons vivement !

Nous avons confiés une partie de la rénovation de notre appartement à AATelier Rénovation en juin 2022. Théo et son équipe ont effectué le changement des fenêtres et le sablage de l'escalier. Une bonne communication s'est installée durant les travaux. La prestation est de qualité et les travaux ont été effectués dans les délais attendus. Nous recommandons à 100% cette entreprise.

What was particularly impressive were the ideas that Theo came up with when he visited to discuss some renovations in our apartment in Les Houches. It was really good to leave the decision-making to someone else, everything completed to a really high standard while we were away in the autumn.

Christoph Frei
2023-03-20
Un grand merci a Théo et son équipe efficace, soigneux, et sympa pour les belles rénovations - notre appartement est devenu magnifique!
AATELIER RENOVATION SAS
+33 (0)6 80 12 52 56
AATelier SAS, 50 Chemin des Cimes, 74400 Chamonix Mont-Blanc